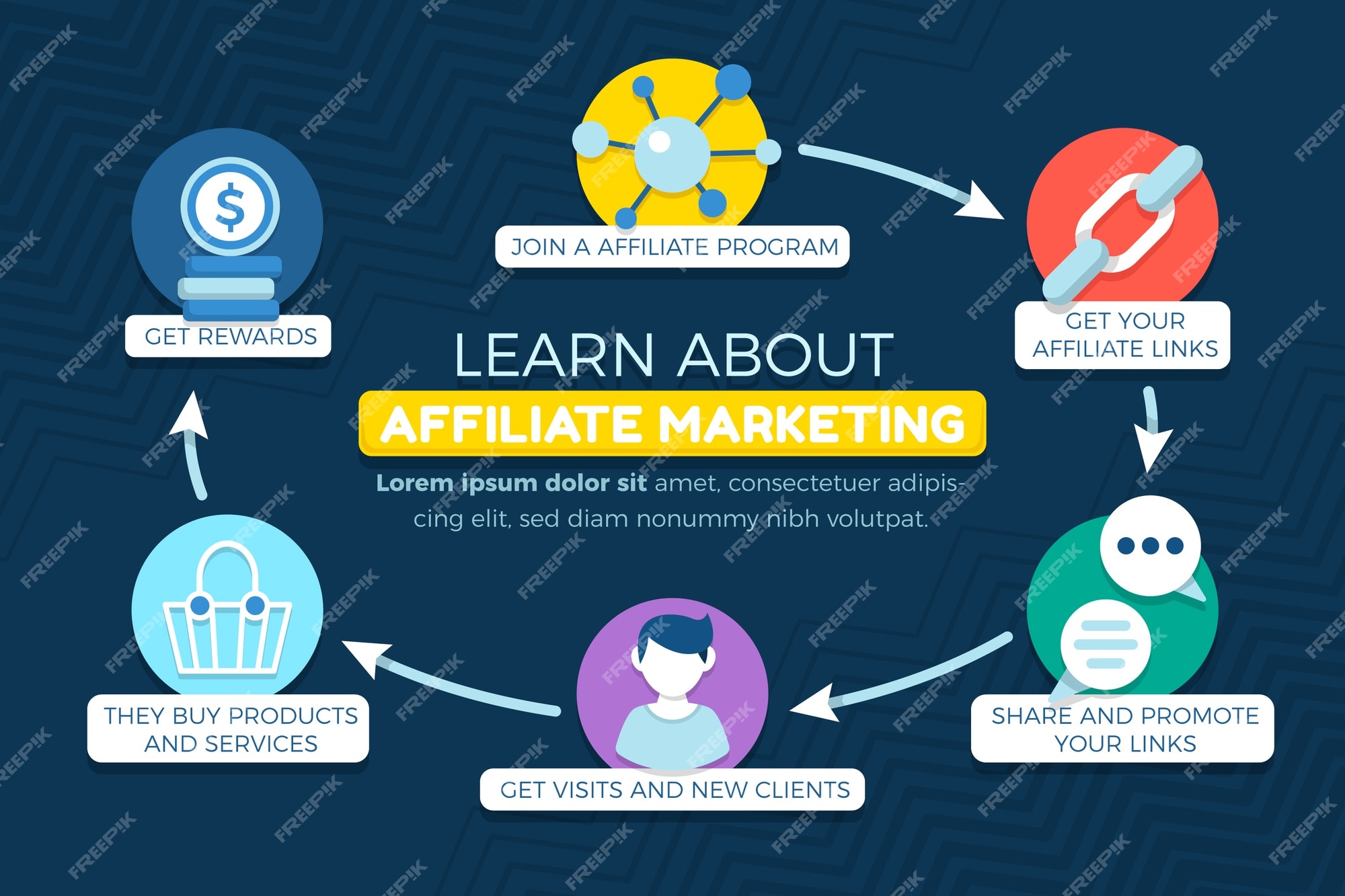 Image Source: FreeImages
‍
Maybe you've never heard of golf affiliate programs, or maybe you're familiar with them but don't know much about them. Either way, the fact that you're here reading this article means that you're curious to learn more about how they work and how they can benefit your business. You might not think there are many opportunities to sell golf products online, but as it turns out there are plenty of affiliate programs available to sellers like you. Whether you have a keen interest in golf yourself or simply want to discover another niche to expand your online business, this guide will answer all your questions and uncover everything you need to get started with a golf affiliate program today.
What Is A Golf Affiliate Program?
An affiliate program is a partnership between two different companies. The first is the affiliate network, which is the company that brings affiliates and merchants together and manages the entire process. The other company is the merchant whose product you're promoting and/or selling. Golf affiliate programs are the partnerships you create when you choose to promote and sell golf-related products in exchange for a commission. This can be done by placing links or advertisements on your website that link to the golf merchant's website, and when a sale is made from that advertisement, you earn a percentage of the sale. Affiliate programs are a great way to make extra money from your existing traffic, and an even better way to build a new, additional income stream from scratch. Affiliates can earn a substantial amount of income from their efforts, although there are definitely some challenges to overcome along the way.
How Do Golf Affiliate Programs Work?
Affiliate programs are an established and proven way of earning commissions online. To become an affiliate, you need to apply to become part of one or more affiliate networks that represent a variety of different merchants selling a variety of different products. Once accepted into a network, you'll receive your own unique affiliate link and banner or advertisement that you can then use to promote the product(s) on your site and earn commission if someone clicks through and makes a purchase. The commission rate you receive will vary from merchant to merchant and network to network, but in general it averages out at around 10% of the sale price. Affiliate marketing is a very simple process. You'll find affiliate programs online by typing "XYZ Golf affiliate program" into your search engine, and then you can choose to promote any products that interest you and that you think are a good fit for your audience. You might have to create your own advertisement and link it directly to the merchant's site, or you can use the affiliate program's banner or link. Once you've chosen your product and put in the necessary affiliate link, you can start promoting it on your site.
Which Platform Should You Choose?
As we've already discussed, affiliate programs are partnerships between you and a merchant whose products you promote and/or sell. The merchants who are offering these affiliate programs are looking for affiliates to promote their products and increase sales, which means you need to find the right affiliate program before you can start promoting. That's why the first thing you should do is start researching affiliate programs in your niche. The easier it is to find an affiliate program that's a good fit for your site and audience, the faster you can start earning commissions. Affiliate networks are the go-to platforms for affiliate marketers, but you may want to consider a few other options as well. You can use a plug-and-play solution like Shopify or BigCommerce, or you can even create your own custom solution with a shopping cart like WooCommerce.
How To Find The Right Program For You
Affiliate Programs 101 If you're new to affiliate marketing, you'll discover that affiliate programs are a dime a dozen. This means you have plenty of options to choose from and an abundance of opportunities to earn commissions, but also a lot of competition. With so many affiliate programs out there, it can be difficult to find the right one that is a good fit for your site and audience. That's why it's important to do your research before you start applying to affiliate programs. There are three things you need to consider when choosing the best affiliate programs for your site. First, you need to find affiliate programs in your niche. This is the most important part of the process, because it will determine whether or not you'll be successful with affiliate marketing. You can start by typing "XYZ golf affiliate program" into your search engine and looking for merchants selling golf products online. You can then use a tool like the Affiliate Marketing Academy's Affiliate Program Finder to narrow down your results and find affiliate programs specifically in the golf niche. Next, you need to consider the commission rate. The commission rate is the percentage of each sale that you'll earn as an affiliate. The higher the commission rate, the better, but you also want to choose affiliate programs with a high volume of sales. This means that there are a lot of people buying these products and a lot of sales happening through the affiliate program, which will increase your earning potential. Lastly, you need to consider the cost to join each program. Some affiliate programs will charge a one-time fee, while others will charge a monthly fee or a percentage of each sale. You want to choose affiliate programs that are affordable and that won't put a dent in your wallet, but remember that you get what you pay for.
Bottom Line
Affiliate programs are a great way to monetize your existing traffic and earn an additional income from your website without having to rely on direct sales. They also provide you with a lot of freedom to choose what you want to promote and how you want to promote it. With affiliate marketing, you don't have to wait for someone to come to your site and purchase something before you make money. You can start earning commissions as soon as your affiliate links go live.