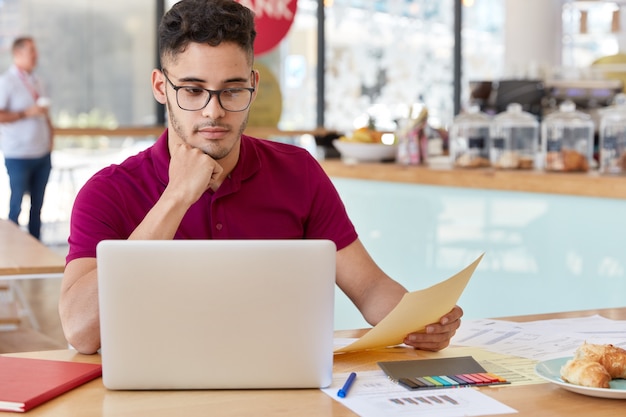 Image Source: FreeImages
‍
Expat life is filled with unique experiences and challenges. From adjusting to a new culture to managing work-life balance, expats face specific difficulties that are different from their home country. Working remotely as an expat in Mexico can have its pros and cons. Depending on your job, working remotely may be easier than commuting every day. This article details the pros and cons of working remotely as an expat in Mexico, so you can make an informed decision about your career path. Keep reading to learn more
What is Working Remotely?
Working remotely simply means that you work outside of the office during normal business hours. Remote workers may work in the same location as co-workers, or they may be completely unconnected to the office. Some companies hire remote employees to cut down on office expenses, while others want to hire workers without regard to location. Remote work can be done in person or through digital means such as video chat, phone calls, email, or text messages. Some companies allow remote-friendly workers to work from home, while others require workers to be in the office occasionally. Some professions, such as writing and graphic design, can easily be done remotely. Other jobs, such as nursing, require an on-site presence.
The Pros of Working Remotely in Mexico
The environment for remote work in Mexico is rapidly growing and more digital nomads are finding it a great place to work remotely. Online work is already very common in many parts of the country, thanks to low internet cost and the high availability of Wi-Fi hotspots. There are a number of factors that make Mexico a great place to work remotely. Aside from low internet cost, you'll find that Mexican workers are highly talented and motivated. Mexican workers are also very happy, productive, and diligent. One of the best benefits of working remotely in Mexico is that you can live anywhere. You can choose to live in a big city, a smaller town, or even a beachside resort.
The Cons of Working Remotely in Mexico
As with any job, there are also a few disadvantages to working remotely in Mexico. One of the biggest downsides is that you may not have the option to go to an office. This could make meeting with co-workers for collaboration difficult. If you work in a creative field, you may miss out on the idea-generating power of being around other creatives. If you work in a field that relies on face-to-face communication, you may have trouble communicating with clients and co-workers. And of course, you can't forget about the travel time. If you live in Mexico City, you can expect a 4-hour commute to the office. If you live in Cancun and work in Mexico City, you can expect a 12-hour commute!
How to Succeed as an Expat Working Remotely in Mexico
If you decide to work remotely in Mexico, there are a few things you can do to improve your chances of success. – Find a company that hires remote workers. Make sure to choose a company that allows or even prefers remote workers. These types of companies often have a digital-first focus. – Find a job that can easily be done remotely. Choose a job that relies on written communication. If you work in a creative industry, you may be able to work remotely as well. – Learn the language. Even if you only know a handful of words, learning the language will help you feel more connected to the culture and make local friends. And you never know when you'll need to use that Spanish. – Invest in a good internet connection. This is important for all remote workers, but especially for those in Mexico. Do your research on internet providers in your area and make sure to choose one that has good coverage and speeds. – Stay connected. Stay in touch with friends and family back home by video chatting and using social media to stay connected. This will help you stay inspired, motivated, and connected to your network.
Final Words
Working remotely in Mexico is a great way to experience what it's like to live abroad. You can live in a beautiful place, like Puerto Vallarta or Cabo San Lucas, and still have a digital-first career. If you're an expat looking for a remote job, you should start by checking out remote work websites. Some of the best include We Work Remotely, Remote, and Working Nomads. You can also search for remote jobs in Mexico on sites like Remote OK and Working in Mexico. If you want to work remotely in Mexico, you can expect long workdays, long commutes, and a high cost of living. You'll also have the challenge of managing a remote relationship with your employer and co-workers. Working remotely in Mexico is a great way to experience Mexican culture while still being able to support yourself.