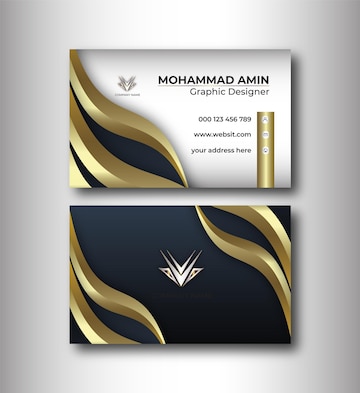 Image Source: FreeImages
‍
Fiverr is a digital marketplace where you can sell your services, called micro gigs, for $5. As the name suggests, all services are priced at $5 and Fiverr takes 20% commission from sellers. But that's not all you need to know about Fiverr as an aspiring freelancer or service provider. In this article, we'll walk you through everything you need to get started with Fiverr and become a successful micro gig seller.
What You Need to Get Started with Fiverr
Fiverr has a huge, global marketplace with a wide range of micro gigs available. If you're looking to break into freelance services as a side hustle or full-time income source, then Fiverr is a great place to start. To get started on Fiverr, you should make sure you have a few things ready. An Internet-Connected Computer and Laptop: This is pretty much common sense, but you'll need a computer with an Internet connection to work as a freelancer. A Dedicated Email Address: You'll need a dedicated email address where clients can reach you. You can choose any email address, but make sure it's professional and that you can access it on any device. A PayPal Account: PayPal is one of the most popular payment options on Fiverr. Make sure you link your bank account or credit card to your PayPal account so you can receive payments from your clients easily. A Smartphone and/or a Computer with a Camera: You can use your smartphone or a computer with a camera for uploading images or videos required for your gigs. A Good Computer and Internet Connection: We're not saying you need to use a supercomputer to get started on Fiverr, but your computer should be in good working order and reasonably fast. An Internet connection with a minimum speed of 2 Mbps is recommended.
Which Category Should You Choose?
Once you've registered on Fiverr and created an account, the first thing you'll need to do is choose a category for your services. When choosing a category, pick the one that best suits your skills, passions, and interests. You can select more than one category if you want, but make sure you're comfortable with it. Once you've figured out which category you'd like to work in, you can go ahead and start creating your first gig. Make sure you choose a title that's attractive and conveys the value of your service. You can also add a short description to further clarify what your service is about. You can select the pricing option from the drop-down menu, and you're ready to start selling your services.
How to Become a Successful Seller on Fiverr
Becoming a successful seller on Fiverr is not an easy task. You'll need to put in a lot of effort and time to get there. And once you do, it's a great feeling. However, before you begin to scale up your sales, you first need to get a few sales under your belt. Fiverr is a marketplace where sellers sell their services and buyers buy services. To get your first sale on Fiverr, you can do a few things. Post an attractive and compelling ad: The first and most important thing you need to do to attract customers is to post an attractive and compelling ad. Your ad should be unique and different from others in your category. You can use Google Images to find interesting images for your ad. Create a professional-looking profile: You can also create a professional-looking profile on Fiverr by uploading a great profile picture and an effective tagline. Create an effective title: You can also improve the chances of selling your services by creating an effective title for your gig. Make sure your title is descriptive and includes keywords that are relevant to your services. Respond to inquiries from potential buyers: Once you get a few inquires from potential buyers, make sure you respond to each one as soon as possible. Do your best to provide quality service and positive reviews. Once you've completed a few successful orders, your seller rating will increase and you can start charging more.
Pros and Cons of Fiverr
Now that we've walked you through everything you need to get started on Fiverr, let's talk about the pros and cons of Fiverr. Fiverr is one of the best places to start your freelance career. You can set your own hours and work from the comfort of your home. There are no strict deadlines and no one to report to. You can work as many hours as you want and earn as much as you want. You can also diversify your services to earn more. There are many pros to Fiverr, but there are also a few cons. You'll have to be persistent and consistent to become a successful seller on Fiverr. You may not get orders for a few weeks, but once you do, you'll have to deliver high-quality service and positive reviews to stay at the top.
Conclusion
Fiverr is an excellent place to start your freelance career. There are plenty of opportunities to work in many different niches and specialize in different areas. You can also diversify your services to earn more. To get started on Fiverr, you need a computer with an Internet connection and a few other basic requirements. Once you're ready, you can start creating ads and choose the best categories for your services. You can also expand your services to earn more once you've completed a few successful orders.